Fiberglass Pet Screen Mesh
Fiberglass pet screen mesh is processed from permanent glass yarn coated with a protective vinyl to ensure lasting beauty, colour(white, charcoal, black) and flexibility. Popular color of fiberglass pet screen is Charcoal Black. Silver and other colors optional. Fiberglass is noncombustible and will not rust, corrode or stain. Lightweight and economical, it comes in several different weaves and thread diameters. Three types mainly: Rigid heavy type pet screen, medium type and fine mesh soft pet screen.

Weaving and Technique: Fiber yarn drawing, plastic coated single fiberglass yarn, plain weaving, high temperature to fix the netting.
Detail Processing of Fiber Nets: Wire Drawing→Twist Roving→Plastic Coating Process →Heating and Plasticization(two times) →Cooling→Roll on Bobbins→Beam-warping→Weaving→ finalize the design→ Test and Packing→Final Product

Fiberglass Screen Enjoys the following Features:
1) Long service life:
weather-resistance, high anti-corrosion, agin resistance, anti-cold, anti-hot, anti-drying, resistance moisture, inflaming retarding, suncare UV protection, static-free, anti-ultraviolet, no-deformation, high tensile strength,totally can be used ten thousands times.
2) Using fiberglass as the raw material which has the fire retardant function.
3) Extraordinary transmits light, also called invisible window screen. Non-toxic and tasteless.
Popular Style One: 18x16 Mesh Fiberglass Screen Charcoal Color :
This fiberglass pet screen is used primarily for aluminum frame window and doors. It uses .11" diameter threads with 18 threads per inch vertically and 16threads per inch horizontally. Openness 59%, light transmission 69%. We use a pvc coated fiberglass mesh fabric, charcoal in colour. This allows for the best vision through your window, coloured mesh obstructs the view.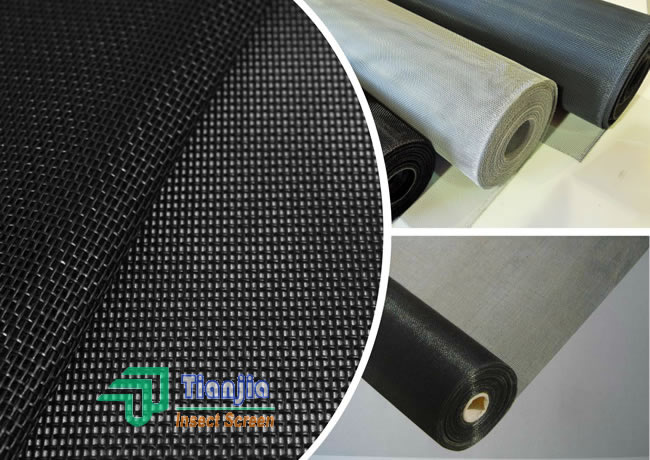 Popular Style Two: 18x14 Mesh:

A stronger fiber mesh panel compared with 18x 16 mesh style. Using a .013"thread in an 18x14 weave, 45% opennes, and is recommended for screening and shading of larger openings such as porches, pools and patios or where added strength is desirable.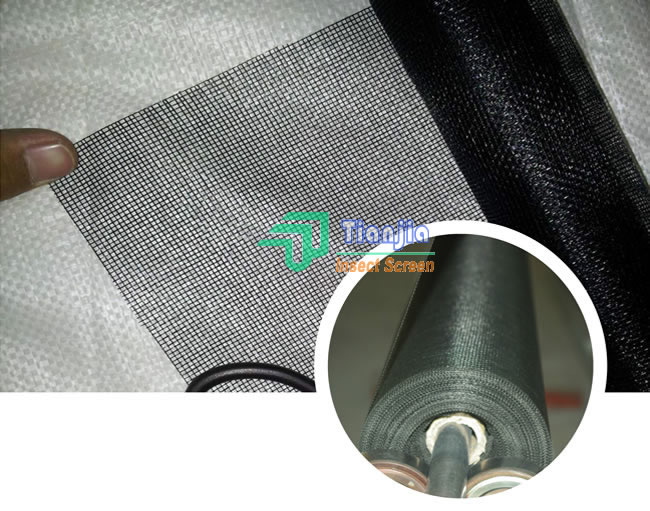 Popular Style Three: 20x30 Mesh:

A tiny mesh fabric that offers the ultimate in insect protection and recommended for very tiny flies and bugs.