Retractable Aluminium Pet Screen Door
Aluminum pet screen door curtains are UV-resistant, washable, removable and retractable.
Aluminum: 6063T5
Powder coating thickness: ≥70μm
Nylon mesh in Black, Grey or as the buyer' needs. With powder coating for further strength.
Profile: Aluminum.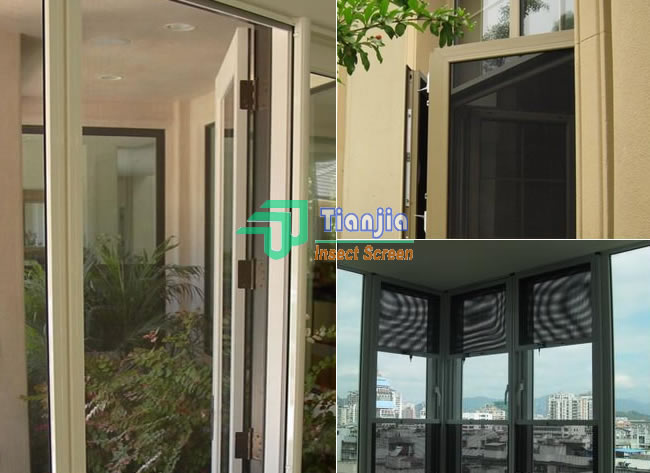 Aluminium color:
White, Bronze, Brown,Sliver or as the buyer' needs
Forms of supply includes: Semi-finished materials or fixed Size.
General size:
100x220,100x250,160x250 or as the buyer' needs

Max size
Max Width 160cm; Max Height 250
Features:

DIY design, it can cut in different sizes
Barrier free
Height adjustable
Convenient to retract
Minimal space for storage
Available to all your existing Doors, Single / Double
Be freely positioned in the guide
Two panels close / open right and left sides
Otally reversible, it can be mounted on either left or right side of your door.