Pet Proof Screening Mesh
Two types: Pet proof window screen and door screen.
Supplied in framed windows / doors, or screen mesh cut to pieces with edge treatment.

Material: Mainly Nylon, Dacron Mesh, Fiberglass, PVC, Polyester Mesh. Also carbon steel wire, stainless steel wire, chemical fiber, AL-Mg alloy wire, galvanized wire, Aluminum wire upon request.
Features:
Tough, erosion resistant, good ventilation, easy to be cleaned, replacable, etc.
Specifications:
Standard mesh/inch: 20x20, 18x18, 16x16, 18x16, 18x14
Standard color: White, blackgrey, other colors at request. 
Standard width: 24", 30", 34", 36", 42", 48", 60", 72", 84", 96", 108".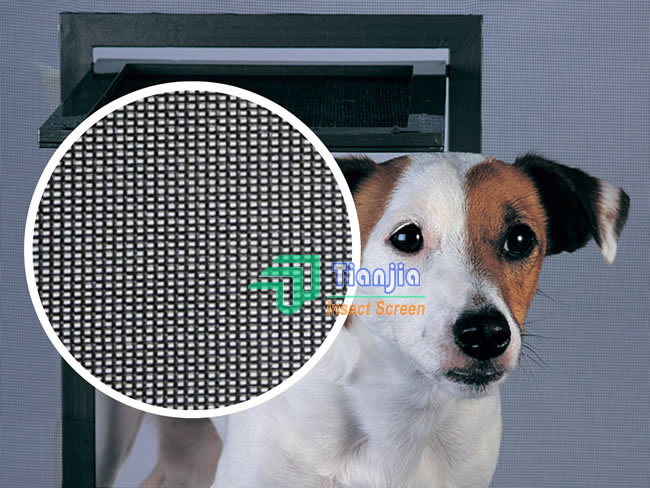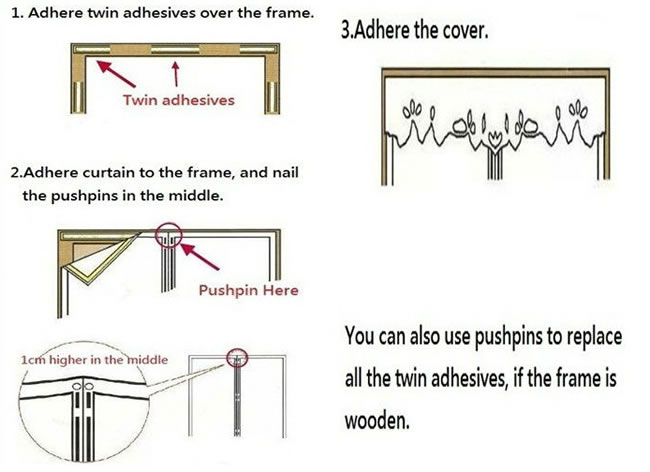 Polyester Window and Door Screen for Pets
Material: chemical fiber
Fold width: 10mm-50mm
Mesh size: 16*16,
Weight: 40g, 75g per square meter
Width: within 118''
Length: 99'-164' or at customers' request
Fiberglass Pet Proof Door Screen
Material: fiberglass and pvc resin
Fold width: 10-50mm
Width: within 2.5m
Length: 30-50m
Mesh size: 18*16, 18*18, 18*20, 16*14, 16*16, 14814, etc
Weight: 105g-125g/m2
Colors: charcoal, black, silver, grey, etc
Usage: It is used in window and door screen, balcony door screen and for other uses.
Pet Screen Made of 33% Fiberglass + 66% PVC +1% Others
Standard gross weight : 120g/m2
Mesh size : 18x16mesh
Available width : 0.6m,0.7m,0.9m,1.0m,1.2m,1.5m,1.8m,2.4m,2.6m,2.7m
Availble roll length : 25m,30m,45m,50m,180m.
Popular color : Black, white, gray, gray/white, green, blue etc.
Characteristics : Fire-proof,ventilate,ultraviolet,easy cleaning, environmental protection
Usage : Airy devices preventing insects and mosquitoes in construction,orchard,ranch window or doors.